Incom has been manufacturing and exporting of locust bean gum since 1980. 

We have also to point out that our president Mr.Memduh Yıldırım is the 

first and largest manufacturer and exporter of Locust Bean Gum in Turkey.
Incom supply our customers from all geographic regions specially Europe, America and Far Eastern countries.
Incom operate at our own facilities where we have also our R

&

D department equipped with a modern laboratory.
Ventilated warehouses and Mersin Port which is located near the factory are surely further advantages.
Our mission; providing our customers demand in worldwide and always respect the fair business and regular quality in the frame of business ethics.
Our vision; to be number one in all global commercial life with our experience and knowledge background.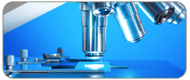 INCOM makes high standard production with its quality certificates and strong R&D structure.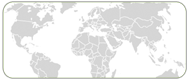 INCOM is one of the leading export firms of Turkey with its extensive customer portfolio.
INCOM is an institution with well-developed infrastructure and principles on time delivery.